Mina Hecky Tresoor, Jeremy Legaspi and Gino Villaceran – recipient of the Mitchell White Scholarship – were each awarded $5000 at a special event held at the Winnipeg Art Gallery on June 22nd. The event showcased the Sisler CREATE students end-of-year projects, including those who studied animation and game design.
"We are focused on growing the media production industry in Manitoba and investing in talented, passionate youth," said Business Agent Monique Perro. "The CREATE program at Sisler High School is exceptional. It focuses on career and post-secondary pathways that set students up for success. We want to help by removing barriers for students who want to further their training and build a future for themselves in this thriving industry."
IATSE 856 has previously supported the post-high CREATE program for initiatives like their year-end showcase, the annual film jam and insurance for film equipment. This new partnership marks a significant increase in support.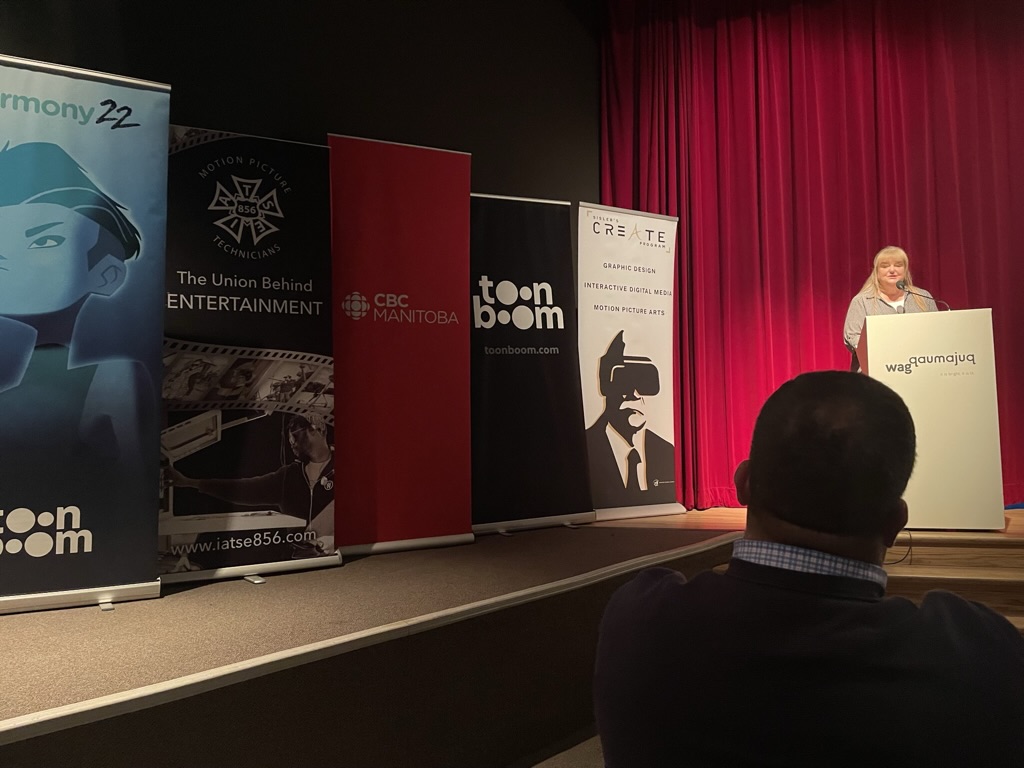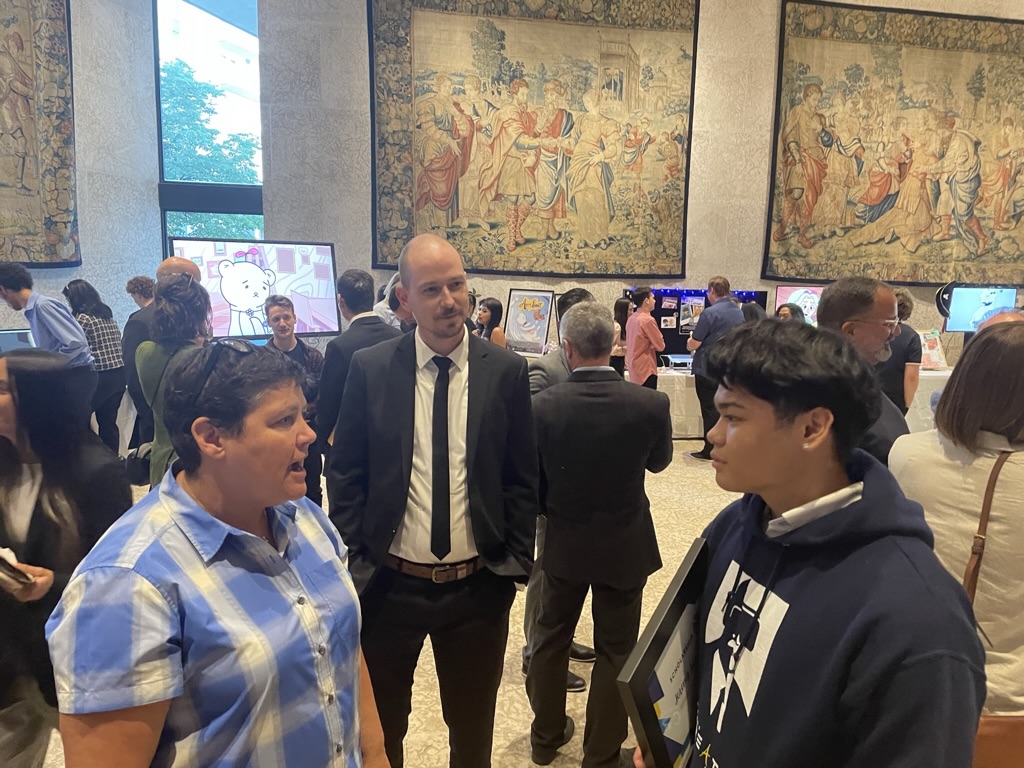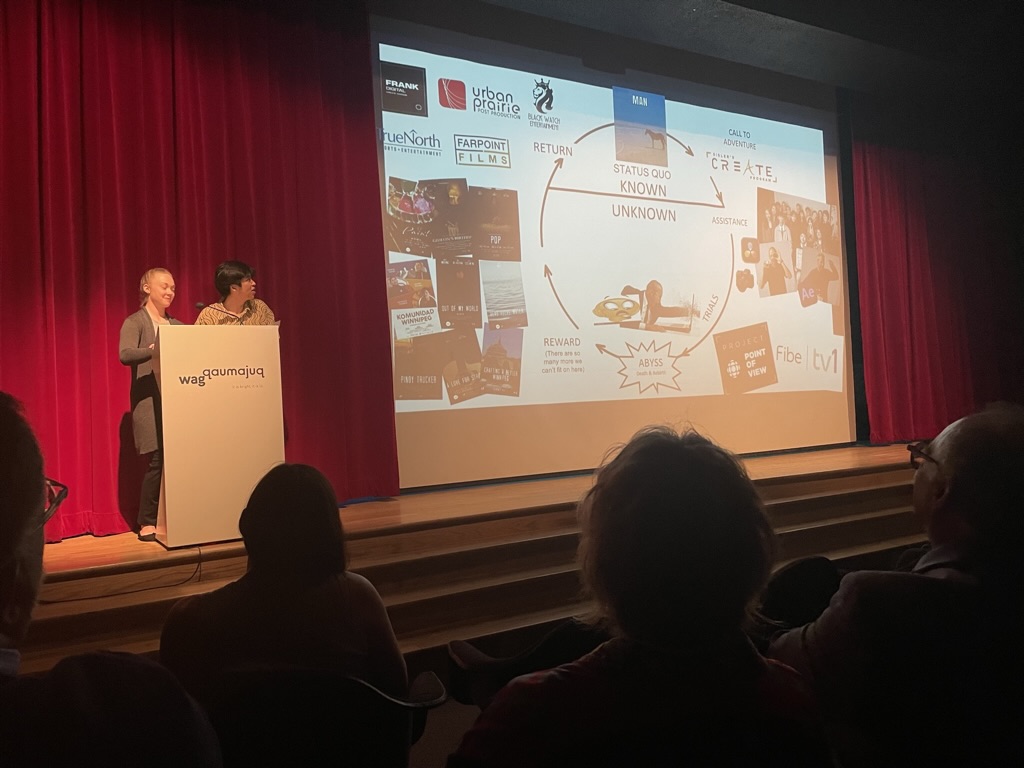 "IATSE's investment in our students goes beyond financial," said Jamie Leduc, Department Head at Sisler CREATE. "They take the time to meet our students, speak with them directly, and offer their support and guidance. We are so grateful they have taken the next step through providing scholarships that will foster the next generation of creators and crew."
Manitoba's film, television and digital media industry is more prolific than ever. Last year, the sector boasted $365 million in production volume – by far the highest in its history. In 2022, Westjet began offering direct flights from Winnipeg to Los Angeles, which increases the opportunity to attract more production. Sector stakeholders, including unions, government, industry associations and others, are focused on increasing the Manitoba production workforce in order to accommodate growing demand for crew, talent and creators.
"The timing of this partnership is ideal," said Perro. "There are exciting opportunities in this industry and we want to give these students the chance to take part. I cannot wait to see them on set."